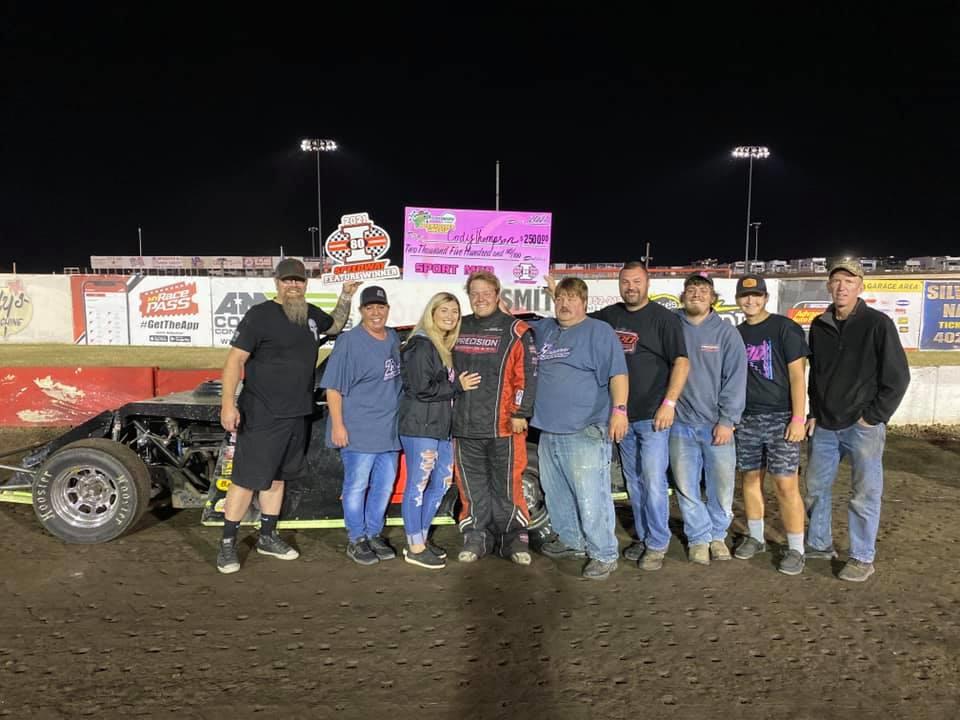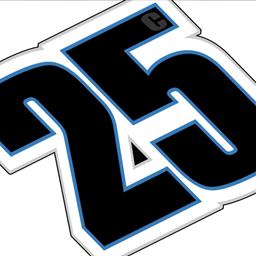 ---
Thompson Races in Speedway Motors Cornhusker Classic
Cody Thompson embarked on the 2021 Speedway Motors Cornhusker Classic on Friday night as the two day event came to life. Competing in both the Modified and SportMod divisions, both divisions featured double heat races on Friday night. With 42 Modified entries on hand Cody advanced from seventh-to-fifth in his first heat race and won his second heat race from the fourth-starting spot.
In SportMod action a formidable field of 39 competitors registered for action. Cody started the night by racing from eight-to-fourth in his first heat race before winning his second heat race from the third-starting spot.
Saturday night's Speedway Motors Cornhusker Classic Championship night was a successful outing for the Iowa driver. Via his Friday night performances he started eighth in the 30-lap finale for the SportMod division. Thompson began marching way to the front of the field as the race went green and grabbed the lead briefly on lap 20 before slipping back to second, where he rode for the next two laps.
On the 23rd circuit he triumphantly returned to the lead and paced the final seven circuits for his 20th win of the season, which was worth $2,500. He was followed across the finish line by Josh Most, Tyler Nerud, Brandon Spanjer, and Lance Borgman.
In Modified competition Thompson started 11th in the 40-lap finale via his Friday night heat race finishes. He went on to claw his way to a fifth-place finish behind Tom Berry Jr., Eddie Belec, Jordan Grabouski, and Tim Ward.
Back to News